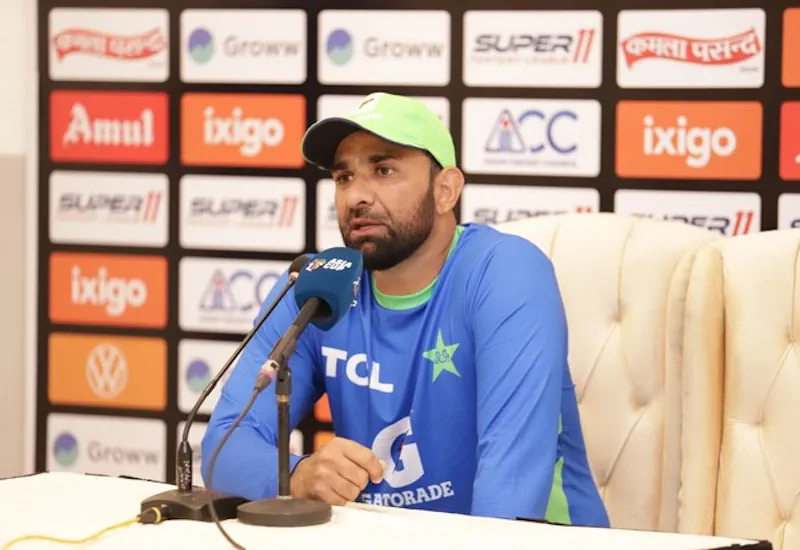 Pakistan's batting allrounder, Iftikhar Ahmed, showered high praise on skipper Babar Azam, hailing him as the "world's no.1 player," following their commanding victory in the Asia Cup campaign opener against Nepal at the illustrious Multan Cricket Stadium.
The spotlight of the Asia Cup 2023's inaugural match fell on Pakistan's clash with Nepal, where Babar Azam's exceptional performance stole the limelight. Babar's explosive display of batting prowess saw him amass a breathtaking 151 off just 131 balls, leading his team to an imposing total of 342/6.
Babar's remarkable achievement placed him as the second-highest individual scorer in the Asia Cup. However, he fell short of Indian batter Virat Kohli's record of 183, which still stands as the highest knock in the tournament. The dynamic Pakistani skipper also eclipsed Mushfiqur Rahim's previous second-best knock of 144.
One of the most remarkable milestones of the match was Babar Azam becoming the first captain in the history of the Asia Cup to achieve a score of 150. Iftikhar Ahmed, the closest observer to these historic feats, lauded his captain's performance in a video released by Pakistan Cricket on social media platform X (formerly known as Twitter).
"When you are playing with him, he rotates strike so the pressure doesn't get to you. We were talking about it, and we were enjoying our time on the pitch," Iftikhar shared during the pre-match conference.
The partnership between Babar Azam and Iftikhar Ahmed proved instrumental in guiding Pakistan to their impressive total. Initially facing some struggles, the pair eventually built a formidable 214-run partnership.
During the match, Iftikhar Ahmed achieved his own milestone by registering his maiden century for Pakistan, ending the innings unbeaten with a magnificent score of 109*. His elation was evident in his celebration, which he attributed solely to the sheer happiness of achieving this professional dream.
Addressing the upcoming challenge against arch-rivals India in their second Asia Cup match, Iftikhar Ahmed offered a strong message to the fans, stating, "We will give our 100 per cent and honestly, we will give our best."
Pakistan's much-anticipated clash against India is set to take place on Saturday at the Pallekele International Cricket Stadium in Kandy, Sri Lanka.